ECLIPSE v2 Spectrum – 2015 Edition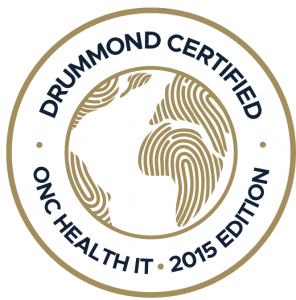 ECLIPSE v2 Spectrum is a set of Health IT modules certified as 2015 Edition compliant by an ONC-ACB in accordance with the applicable certification criteria adopted by the Secretary of the U.S. Department of Health and Human Services. This certification does not represent an endorsement by the U.S. Department of Health and Human Services.
Vendor: MPN Software Systems, Inc.
Product Version: ECLIPSE v2 Spectrum
Date Certified: September 12, 2018
CHPL Date Listed: October 1, 2018
CHPL Last Modified Date: January 9, 2020
Certified Edition: 2015 Edition
Certification ID Number(s): 15.04.04.1853.ECLI.02.01.1.181001
Modules Tested and Certified:
170.315(a)(1,2,3,5,6,7,8,9,11,12,13,14,15), 170.315(b)(1,2,4,5,6), 170.315(c)(1,2,3), 170.315(d)(1,2,3,4,5,6,8,9), 170.315(e)(1,2,3), 170.315(f)(1,2),170.315(g)(2,3,6,7,8,9),170.315(h)(1).
Tested and Certified Clinical Quality Measures:
CMS 50, CMS68, CMS 69, CMS 90, CMS 117, CMS 122, CMS 127, CMS 138, CMS 139, CMS 147, CMS 155, CMS 164, CMS 165, CMS 166
Additional Software Required: DrFirst, Medline Plus, RxNav
Price Transparency Statement: An annual subscription fee and yearly charges for 3rd-party solutions (DrFirst) are associated with the ONC Certified ECLIPSE.
Limitations: Aside from what has been disclosed above, there are no contractual limitations related to the certified product that would limit the user's ability to use any of the capabilities that the technology is certified to.
Click here to review the ECLIPSE Spectrum Real World Testing Plan.