We want to get to know you better! So, we now provide additional personalized training, by appointment, at no charge, when you visit us during our normal business hours, Monday through Friday. (Fee based online & in-your-office training can be arranged with independent sales reps or by contacting our Help Desk.) Please use the form below to request free training at our Florida location after reviewing the following:
ECLIPSE EHR Solutions
11242 Commercial Way (Route 19)
Weeki Wachee, FL 34614
We are conveniently located about 1 hour north of Tampa International Airport, 45 minutes from Clearwater Beach and 2 hours from Orlando.
Training at this location is offered free of charge to existing clients (on or off subscription) whose offices have been actively using ECLIPSE for at least 3-6 months & received initial training. Sessions may last a total of 5 hours/day. Each day will be sub-divided into morning and afternoon sessions:
Morning Session:              10:00 am to 1:00pm
Lunch Break:                      1:00pm to 2:30pm
Afternoon Session:            2:30pm to 4:30pm
We can accommodate a maximum of 6 individuals in your group. Training is conducted in an intimate setting with a large wall monitor, comfortable chairs, and a custom conference table  where you can plug in your personal devices (e.g. laptops & phones).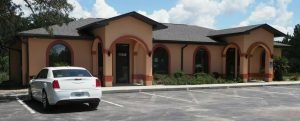 Training is scheduled on a first come, first served basis, is generally limited to a maximum of 1 day, and is subject to availability. All training will be for the current ECLIPSE revision available as of your actual visit date.
Cancellation Policy
We understand that unforeseen circumstances occur. Regardless, we expect advance notification in the event you need to cancel scheduled training. If you fail to cancel and/or simply don't show up for training, this service will no longer be available to you.
Lodging
Our current hotel recommendation (about 15 minutes travel time from EES) is:
Hampton Inn Spring Hill
1344 Commercial Way
Spring Hill FL 34606, US
Similar hotels exist within 10-15 minutes of EES along the same route.  If you prefer more upscale accommodations, we suggest you consider Tampa, St. Petersburg & Clearwater as alternatives. Please note that this will increase your local travel time. Recommendations include:
The Vinoy Hotel in St. Petersburg (about 75 minutes travel time).
Opal Sands in Clearwater Beach (about 85 minutes travel time).
Dining
There are a wide variety of dining options within the local area. You can find local restaurants by traveling south of our location on Commercial Route 19 or by taking Cortez Blvd. (Route 50). Here are two examples:
Thousand Island Cafe. Greek diner on Route 19 for breakfast & lunch (about 10 minutes travel time).
Bonefish Grill. A slightly more formal chain restaurant for lunch & dinner (about 11 minutes travel time).
PLEASE DO NOT FINALIZE YOUR TRAVEL ARRANGEMENTS UNTIL WE'VE CONFIRMED YOUR REQUESTED DATE & TIME! WE WILL NOT TAKE RESPONSIBILITY FOR ANY ADDITIONAL COSTS RELATED TO YOUR VISIT!